TextorContentBlockComponent
---
A custom component is used for text and/or images. It is for creating generic content blocks where you can place whatever content you wish.
Where to Find
This Component can be found in the "Add Content to Page" section of the Toolbar.
Adding to Website
After selecting this Component, you will be able to choose exactly where you want to add it!
You will see all available content locations it can be added to - on the current page only (content locations in Gold), on every page (content locations in Red), or on every page under the current page directory (content locations in Blue. For example - if you are editing a page called "About", the blue content locations would allow you to add this component to all pages under the /about/ directory).
Options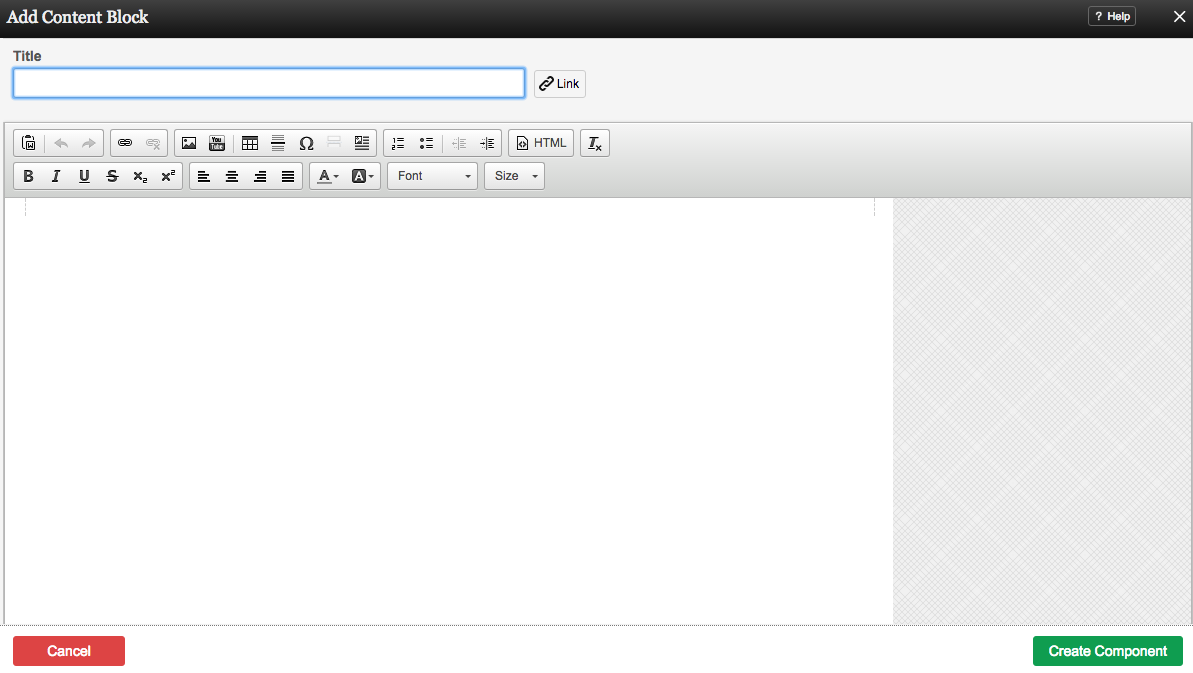 You can optionally set a Title to be displayed above the content on your page.

You can use Content Templates to insert a premade content block. The available Content Templates are:
Using the Image Toolbar
Built into this editor is a image hover toolbar which will help you manage the images added within it, and perform some tasks that may otherwise require coding, quickly and easily with a few clicks.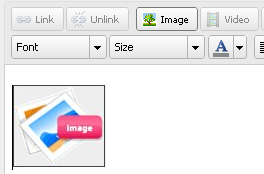 To access this, just move your mouse cursor over any image. The toolbar will then appear allowing you to edit, delete, and align it in a variety of ways.
Editing
Need to make a change? You can access the settings for this Component again by clicking on the "Settings" button on the Component Toolbar.
Example Sites
An example of this Component can be viewed on the Web Tools page of http://builderexample.com